REVIEW OVERVIEW
Game Story and Characters -

92%

Graphics -

95%

Sound -

91%

Playability -

87%
This Ghost of Tsushima review will cover all you need to know about this action-adventure video game by Sucker Punch Productions created for the PlayStation 4 platform.
Ghost of Tsushima is one of the last AAA titles launched exclusively for the PS4 console, and it's a spectacle in its own right. This is basically a samurai game where you play the role of a samurai trying to protect Tsushima island.
The action takes place during the first Mongol Invasion of Japan, and it manages to stand out with everything from its visuals, creative story and very impressive gameplay. Once you start getting into Ghost of Tsushima, you will appreciate how fun and immersive the game really is.
There aren't a lot of games where you get to play as a samurai, and Ghost of Tsushima does manage to bring in the right feel of wielding those amazing swords and chopping enemies during intense combat.
Pros:
The game offers intense combat and exploration experiences.
It provides a detailed and immersive game world.
The game features a haunting and immersive soundtrack.
It includes a multiplayer mode with raids and cooperative story missions.
Cons:
The game requires a constant internet connection to play.
Some players may find the game's difficulty level discouraging.
The game's historical accuracy may not appeal to all players.
The game's fictional elements may not be to everyone's taste.
The game's story may not be as engaging as some players would like.
Ghost of Tsushima Gameplay
Story
Without spoiling anything, we can tell you that you are in for quite a lot of interesting moments and a very exciting set of gameplay mechanics. The idea of exploring a late 13th-century Japanese setting is amazing, and there are some great things to see here.
While the game itself is a fictional experience, the truth is that there are some historical moments to experience and enjoy here.
We also like that the game world itself is dynamic, and you get to experience fields, mountainscapes, farms, villages, forests, and a vast range of landmarks. It all flows naturally while still bringing in many engaging experiences while the story itself is moved forward. That's exciting, fun and also very different.
Gameplay
Right from the start, you will be impressed with how detailed the game world is. But the most important part here is the overall story and how it all flows together. The game itself is an action-adventure with a third-person perspective.
This perspective is great because you get to see your character during attacks; it makes it easier to plan for the overall experience while still bringing in a great sense of immersion.
What we noticed is that there are no waypoints in the game. It can be confusing for some, but others might consider it a great way to immerse yourself in the experience and just have fun for a change.
You can quickly go from one place to another within the game world, thanks to your horse. This decision imbues a lot of realism into the game, which is great because you get to have a lot of fun while still exploring all the numerous villages and vistas you want.
While you have the main story, you will have side quests and a variety of NPCs you can interact with. That further adds to the appeal of the game. Even if you want to pursue the main story, some of these side quests are very appealing, and they will add a lot of variation and more game time as well.
The combat in Ghost of Tsushima is very intense and distinct as well. You have era-specific weapons like the Tachi and many others that were used by real-life samurais. However, this is where the fictional aspects of the game come into play. You can chain multiple fatal strikes to create a combo and eliminate enemies faster. You don't have to engage enemies in combat unless you want to.
Sometimes, it's better to just use stealth in order to avoid enemies. They added firecrackers, smoke bombs and kunai that help you distract enemies. Or you can go head-first and try to eliminate all enemies.
If you want, you can also engage NPCs in one-to-one duels. This is fully optional, but it adds to the excitement and charisma of the entire game. It's a great way to test your skills and prepare for other fights, which is always nice to have.
The game has a Lethal difficulty mode where you will be able to test your capabilities. What we like about this difficulty is that it doesn't add more health to your enemies. Instead, it delivers a more realistic experience where the enemies and player do more damage to each other.
That means it takes a lot less time and effort to kill an enemy. However, you can also die just as fast. This difficulty is not forced on any player, but it's a great way to test your skills if you want. There's also a multiplayer mode for the game, with raids, a horde mode and a way to play story missions cooperatively.
Graphics and sounds
A lot of people consider Ghost of Tsushima to be the most beautiful PS4 game ever made. The game world is astounding; there's a lot of detail in everything.
While the game tries to remain historically accurate, it also does a very good job of bringing in a lot of attention to detail while adding a few fictional elements. But everything from the locations to character design and animation is very well done.
It will impress you, especially as you go through the story and explore various sceneries.
The soundtrack in this game is very impressive, as it tries to stay era-accurate. That further immerses the player into an exciting and interesting game with many places to explore.
We have to note the voice acting in the game, which is particularly impressive. The tones and nuances of every character make them very believable, and you will find yourself not skipping cutscenes, even if you do that in many other games.
Ghost of Tsushima Buying Guide
Initial release date: 17 July 2020,
Developer: Sucker Punch Productions,
Platform: PlayStation 4,
Price: $39.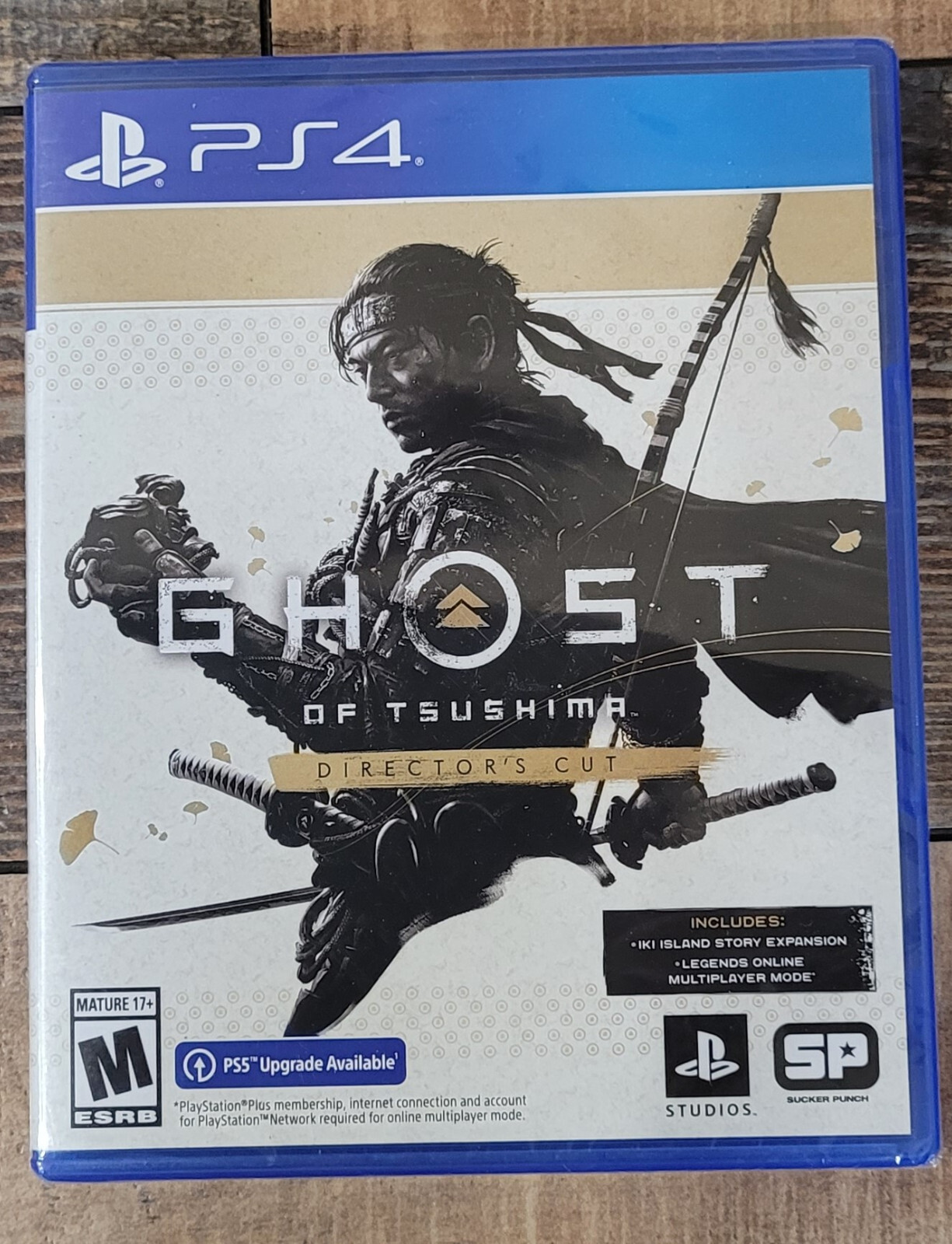 Ghost Of Tsushima Director's Cut - PS4 - Factory Sealed
out of stock
as of September 15, 2023 11:09 am
Tsushima Island is allthat stands between mainland Japan and a massive Mongol invasion fleet LED bythe ruthless and cunning general, Khotun Khan. As the island burns in the wakeof the first wave of the Mongol assault, courageous samurai warrior Jin Sakaistands resolute.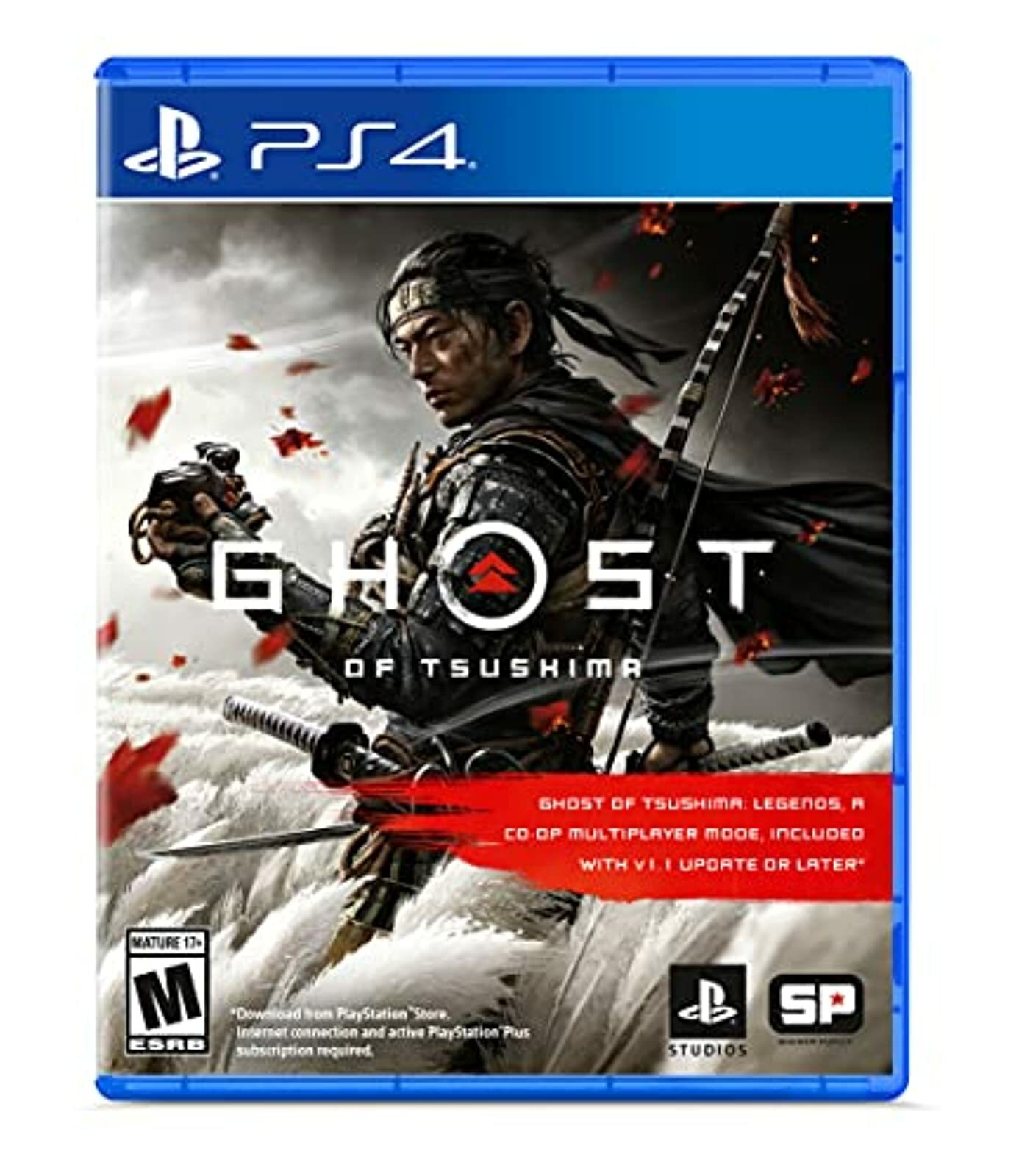 Ghost Of Tsushima For PlayStation 4 PS4 PS5 0D
out of stock
as of September 15, 2023 11:09 am
Item Type: PlayStation 4. Platform: Sony PlayStation 4. Signs of wear can include aesthetic issues such as scratches, and discoloration. Country/Region of Manufacture: Unknown. They may be marked, or have identifying markings on it, or show other signs of previous use.
Conclusion – Ghost of Tsushima Review
Ghost of Tsushima is an extraordinary action-adventure and stealth game. It manages to bring in a lot of realism while imbuing it with some fictional elements. The battles are very satisfying, the gameplay itself is fully immersive, and you have a massive game world to explore the way you want.
They did a very good job at adding in various difficulty levels, and the multiplayer is the cherry on top for this amazing game. If you're looking for a great game to play, Ghost of Tsushima should definitely be on your list.
Hope you found this Ghost of Tsushima review helpful in knowing more about the game and making a better decision.