The Nintendo Switch console has two different models: the Lite and the OLED. Both have their own advantages and disadvantages. In this article, I...
The Nordlicht game is one in which you go on an adventure with an interesting family as they travel to the cold north. You...
The Super Smash Bros series is a Nintendo franchise created by Masahiro Sakurai. The Nintendo published series is a crossover-fighting game, and the main...
The FIFA 2022 game is a football simulation game produced by Electronic Arts. It is an update to the EA sports football gaming series...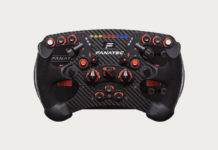 The Fanatec ClubSport V2.5 gaming steering wheel is the most advanced driving simulator in the market today. It's a complete package that includes everything you need to get started with racing...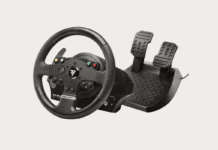 The Thrustmaster TMX racing wheel is a gaming steering wheel for the Xbox console, developed by Thrustmaster and was released in 2016.This racing game steering wheel can be used for...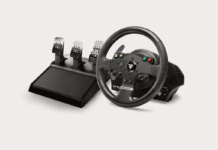 The Thrustmaster TMX Pro racing wheel is integrated into the Xbox and PC ecosystem for players to have maximum gaming experience. It is a budget racing wheel with enough features to...