REVIEW OVERVIEW
Graphics -

90%

Sound -

85%

Playability -

89%
Marvel's Avengers video game features a unique, all-new storyline with the original Avengers team members' return, including Iron Man, Thor, Captain America, Hulk, and others.
With the game being one of the highly expected games in 2020, it has no doubt beaten expectations with its commendable graphics.
In this Marvel's Avengers game review, I will be sharing my opinion and a detailed analysis of the Avengers game. One thing to take note of is that I have reviewed the game on several factors, such as; entertainment, playability, graphics, etc.
Pros 
Excellent campaign mode,
Includes new superhero,
Easy to follow.
Cons 
Have few game bugs,
Higher stages are a bit tough.
Different modes of Marvel's Avengers game
You can play the Avengers game in 2 different modes; the Reassemble Campaign mode and Avenger Initiative mode.
Reassemble Campaign
The Reassemble Campaign mode is for a single player and with lots of narration. In this Campaign mode, you can recruit different Avengers. Thus you can use them in different missions.
Initiative mode
The initiative mode is for multiplayer, where multiple players can participate and complete different missions. With that said, you can increase the difficulty level to earn more gear throughout the Initiative mode.
Marvel's Avengers mission types
There different types of missions for you to complete within the two game modes. Some of the missions are straightforward, while some can be quite challenging depending on the difficulty level. Here is the list of the Avengers game mission types that you can play;
HARM,
Faction,
Drop Zone,
Hives,
Iconic,
Vault,
Threat Sector,
Villain Sector.
Graphics
Notably, you can play this game in 1080p, 1440p, or 4K resolutions; the game generates 30 fps. Thus, you won't have to deal with blurry images even during intense fighting sequences.
Playability
In comparison to several other superhero games, Marvel's Avengers game is more comfortable to play. Even though the game contains lots of characters and a detailed plot, it is not confusing. Game developers have taken great care while designing the virtual world. Also, you can replay missions on a higher difficulty level.
Sound – Marvel's Avengers Game Review
Along with great graphics and a compelling storyline, the game has excellent sound dubbing. I had played this game by using 7.1 surround sound headphones, and it was simply amazing. Every gaming character has been allotted a superb voice as per the overall personality.
Features
Superhero customization: allowed,
Playable platforms: PS5, PS4, Microsoft Windows, Xbox Series X and Series S, Xbox One, and Google Stadia,
Rating: Teen,
Character profile: Thor, Captain America, Kamala Khan (Ms. Marvel), Hulk, Iron Man, Hawkeye, and Black widow,
Super-villain list: Warbot, Taskmaster, MODOK, Warship, Abomination, Monica Rappaccini.
Specifications
It can be played online and offline,
It offers two different story modes,
Several superheroes to choose from,
Offer cross-play compatibility,
Includes the content of the Endgame,
Provides different world settings.
How much does Marvel's Avengers game cost?
You can buy Marvel's avengers game for a mere $59.99.
Marvel's Avengers game available series
Besides the standard edition, Marvel's Avengers game has few other series. You can buy the special, launch, and digital deluxe editions.
Buying guide for Marvel's Avengers game
It offers you the upper hand to acknowledge the glitches of Marvel's Avengers game in advance. Thereby you will be able to fix them quickly if they occur in between the gameplay. In this guide, I have also focused on accessories that will enhance the gaming experience.
Problems related to the Avengers game
How can you level up the power?
In particular, you can play Day of The Remain mission. This mission offers lots of bonuses, which eventually increase the level of the gaming character. It takes about 15 to 20 minutes to complete this mission. Afterwards, you will also get additional gears.
Where is the SHIELD cache located?
If you want to loot SHIELD cache, then play Stark Realities level. Inside the vault, you will get gear and information about other lockers throughout the globe.
What is the DNA key? How can you find it?
Primarily, you can unlock special chests with the help of a DNA key. That said, you can get DNA keys for specific missions. For instance, tasks like Alternate Visions and To Tame a Titan has DNA keys.
How can you invite a friend to multiplayer mode?
First, open the menu and then select social. After this, click on invite a friend. Once your friend accepts the invitation, both of you can play missions together.
What are credits, and how to get them for free?
Credit is a currency used in the gaming world. You can buy weapons, upgrade powers with it, and get free credits through the challenge cards. For this, earn as many challenge points as possible. Then you can unlock different challenge cards.
Accessories to purchase
For a better playing experience, you can buy move motion control devices. In general, these controlling devices are designed especially for action and strategy games. Likewise, you can even buy headphones with noise cancellation. Therefore, you will get a crystal clear voice during online gaming sessions.
Is Marvel's Avengers game worth buying?
All in all, Marvel's Avengers has everything that is expected from an action game. That said, the game is easy to follow, and you get to pick from 2 different modes. Above all, you can even customize a superhero as per your choice. Thus I think that it is the best deal you can get at present.
Conclusion
Unlike several other action games, Marvel's Avengers do not have a lengthy campaign mode. More importantly, the campaign mode is based on users' initiation. Meanwhile, you also get to play the Avengers Initiative mode with friends over the internet.
Along with great graphics and excellent surround sound, this game is easy to follow. Thus, you do not have to waste time looking for gaming tutorials. You get to choose from a wide range of Marvel superheroes that can easily be customized. Thereby I think that Marvel's Avengers game is worth every penny.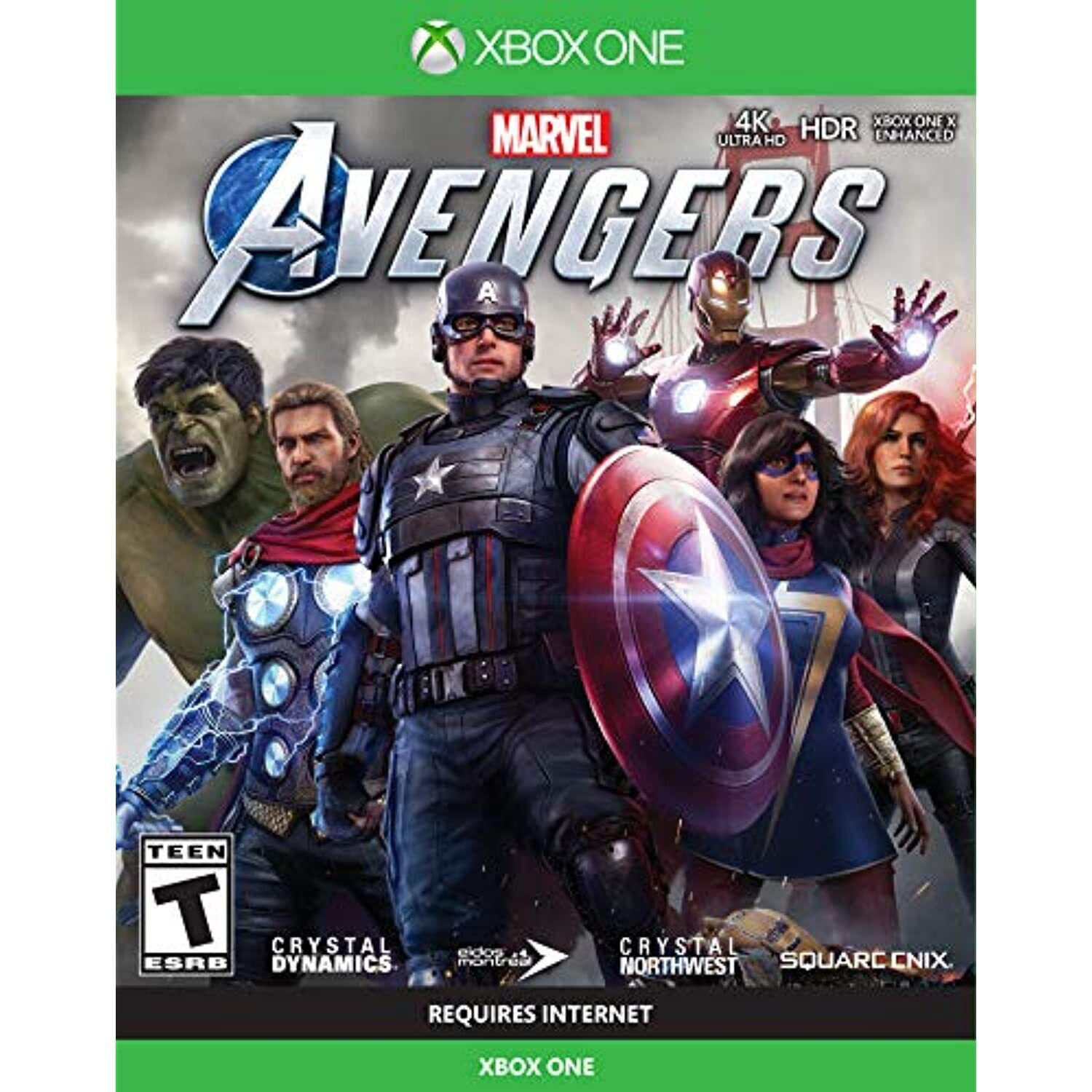 Marvel's Avengers - Xbox One NEW
out of stock
as of September 15, 2023 12:02 pm
Yep you heard us. You know she does, we know she does, that's why it's free. Let us break this down for you.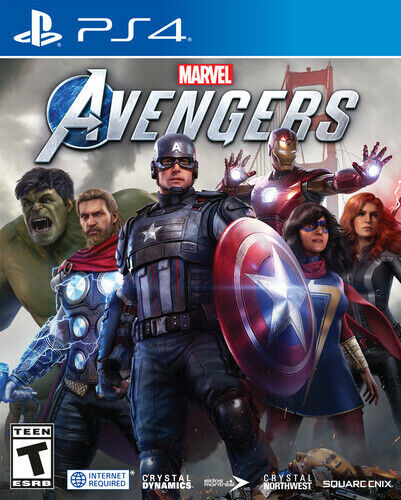 Marvel's Avengers - Sony PlayStation 4 PS4 NEW Factory Sealed, Free Shipping
out of stock
as of September 15, 2023 12:02 pm
Marvel's Avengers - Sony PlayStation 4 PS4 NEW Factory Sealed, Free Shipping.