REVIEW OVERVIEW
Design -

80%

Battery Life -

86%

Performance -

78%

Features -

80%
The PS5 PULSE 3D Wireless Headset is a product of Sony, and it offers rich and detailed stereo sound and has a new 3D AudioTech feature. It also includes features like individual-level settings for chats and mic monitoring for competitive and social gamers.
It showcases Sony's new Tempest 3D AudioTech built into the PS5. The headset comes with an in-line remote, which can be used to control the volume or mute your microphone.
Pros
It has good stereo sound.
It is compatible with PS4, PS5, PC, and Mac.
It has a nice design.
Cons
It has a plastic build.
It gets uncomfortable for people with big heads/ears after a while
The 3D audio effect is weak.
Microphone tends to pick ambient noise.
Design
PlayStation 5 PULSE 3D wireless headset has the sleek aesthetics of the PS5 with a two-toned colour scheme. This headset looks very sleek and stylish. Its design is similar to the previous model, but there have been some changes made here too.
There is no need to worry if you don't want to change its look because it doesn't come with any kind of stickers. It has an adjustable strap at the top that lets you fit it perfectly on your head, and it houses mid-sized 40mm drivers.
The leatherette material used for the earcups feels soft and is comfortable for use over an extended period of time. On the outer left earcup, you will find the headset controls which includes; a microphone monitor toggle, an audio rocker for game and chats, a mute button, volume buttons and the power switch. It also has a 3.5mm headphone jack and a USB-C port. This headphone set weighs 295g and measures 18 x 22 x 8.5cm.
Performance and Battery life
This wireless gaming headset delivers excellent game audio quality. Even though the bass sounds slightly better than the treble. This headset is easy to set up.
All you need to do is to connect the included 2.4GHz USB dongle into the USB port on the PS5, and the console automatically connects to it, and you start to hear all the audio from your headphone and not the TV speaker. You can also connect this headset to your laptop.
The stereo sound quality you get from the pulse 3D wireless headset is pretty impressive with stimulated surrounding sound, and its compatibility with the new Tempest 3D AudioTech makes it a must-have for all PS5 console owners.
This technology gives compatible games such as Astro's Playroom and Marvel's Spider-Man Miles Morales real immersive sounds. However, it doesn't sound as immersive as Dolby Atmos because the nature of the 3D sound is limited.
The PS5 Pulse 3D Wireless Headset should provide you with 12hours of battery life on a single charge, according to Sony, which is about 3hours less than what the likes of Turtle Beach have to offer. It charges fast with the USB-C charging port.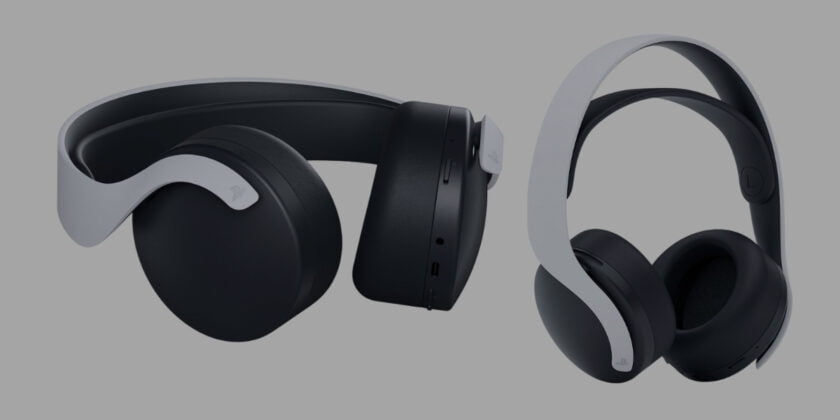 Features
It has a beautiful design.
It supports 3D Tempest AudioTech.
Built-in mic monitoring.
It supports both wireless and wired connections.
USB Type C Charging Port.
3.5 mm jack connector.
Audio Rocker For Game And Chats.
Mute Button, Volume Buttons and Power Button.
Adjustable Strap With Microfiber Cloth.
Specifications
Compatibility: (wireless) PS5, PS4 and PC. (wired) Xbox One, Xbox Series X and Series S
Connection: USB, 3.5mm Jack
Weight 295g
Dimensions: 18 x 22 x 8.5cm
Form factor: Over-the-ear
Water/Sweat-Resistant: No
Battery: up to 12 hours
Colour: Midnight Black, White
Buying Guide
The Sony PS5 PULSE 3D Wireless Headset is a good gaming headset and an improvement over the PS Gold wireless headset but when compared to some other gaming headsets, it's just not good enough. The pulse 3D headset design is not the kind you can wear in public, so if you want a headset you can use anywhere, the PlayStation 5 PULSE 3D Wireless Headset is not it.
How much is the PlayStation 5 PULSE 3D Wireless Headset?
The PlayStation 5 pulse 3d wireless headset is a product of Sony manufactured in 2020, and it costs $99 / £89.99.
Is the PlayStation 5 PULSE 3D Wireless Headset worth buying?
The PS5 PULSE 3D Wireless Headset is not a perfect headset with the low build quality and 3D effect that could be better with some tuning, but it is a solid headset that I'd recommend you pick up when shopping for a headset to go with your console.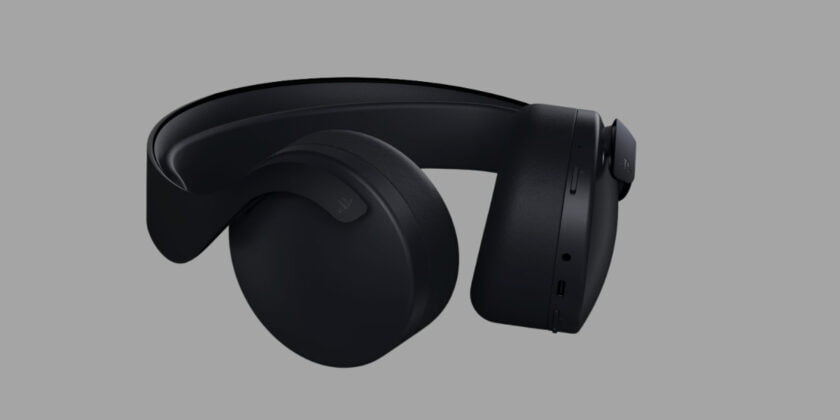 Conclusion
The Pulse 3D Wireless Headset is a solid wireless headset sold at an affordable price. It is easy to set up, has a good mic and offers decent stereo sound along with Sony's Tempest 3D AudioTech.
It might not be the best in terms of sound clarity and battery life but it still comes out with a performance good enough for most gamers. Are you thinking of buying a new headset for your PS5 with which you can chat online? Do you want to experience the Tempest 3D AudioTech sound? This is the headset to buy.
Best Prices Online:
FAQ – PlayStation 5 PULSE 3D Wireless Headset Review
Q: How long will my battery last?
A: According to Sony, it lasts around 12hrs per charge. If you're playing video games or watching movies, it's better to turn off the Bluetooth feature since it drains more power. You could also try using only the microphone instead of having the speaker connected.
Q: Does this work with any games?
A: Yes! You don't need to have specific games installed on your system; you can connect it to almost every device running Windows 10, Android, iOS, macOS, etc. Just make sure that the devices are able to support Bluetooth 4.0 as well.
Q: Can I pair multiple pairs of headphones simultaneously?
A: Yes, you can pair two sets of headphones at once. However, each set needs its own unique code. Enter one of the codes below into the search field and press OK.
Q: What happens when I enter incorrect codes?
A: When entering the wrong codes, the LED lights blink rapidly, indicating that something went wrong. Try again.
Q: Why does it say "Bluetooth Not Supported"?
A: Your computer doesn't recognise the Bluetooth module inside the headset. Please check whether your PC meets the minimum requirements before getting this headset.
Q: My audio isn't working properly after installing the software update.
A: Restarting your PC may fix the issue.
Product Image Gallery – PlayStation 5 PULSE 3D Wireless Headset Review