REVIEW OVERVIEW
Design -

85%

Performance -

90%

Battery -

80%

Ease of Use -

90%
The PlayStation 5 console has a lot of media features which include streaming online. This Media remote allows you to control these functions and it's also used for other things like changing volume, switching from one streaming website to the other, pausing games, etc. It lets you navigate conveniently on your PS5 with intuitive TV and media controls.
You can purchase this remote separately or have it bundled with your PS5 system when buying it. In this article, we will go through all the different ways you can use the remote with your PS5 system.
Pros
It is easy to use.
Dedicated buttons for streaming apps.
It blends with the PS5 design.
Cons
Small navigation buttons.
Online streaming services app buttons cannot be reprogrammed to a preferred servicing app.
Design
The PlayStation 5 Media Remote looks like a smaller and handheld version of the PS5. It has a slightly curved white design with a black line going around the edges. It has a scanty arrangement of flat buttons and a battery compartment at the back. It features four navigation buttons in a plus-shape arranged around a small circular button, volume buttons, mute, microphone button, and a TV power button.
Although the buttons are small, they have a click feel when pressed and arrangements make it easy to access them. This media remote also has easy to use volume buttons that work well with your TV, playback controls, and buttons for quick access to some online streaming sites.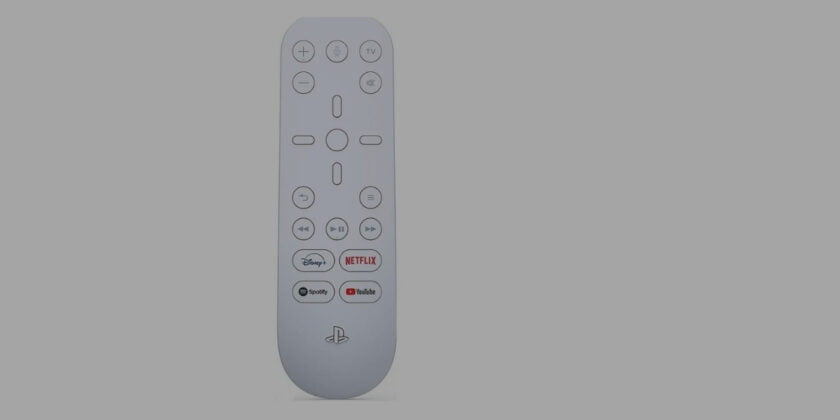 Performance and Battery
The performance of the PS5 media remote is as expected. It lets you control the media features on the console with more convenience just like a regular remote control. Pairing the remote with your PS5 console is easy too. You just have to go to the menu on your PS5, select accessories and then select the media remote. It will then tell you to hold two buttons on the remote for pairing mode and after a few seconds, you can control the console from where you are seated.
The buttons on this remote work well and with a single press, you can go from Spotify to Netflix to YouTube or even Disney+. You can also eject the disc in your console by pressing two buttons. It allows you to conveniently navigate media with an in-built fast reverse button, fast forward button and play or pause button.
This media remote uses two AA batteries (which are included in the box) slotted into the compartment at the bottom of the device.
Feature
It has a sleek and beautiful design.
It makes use of two AA batteries.
Dedicated app buttons.
Seamless console compatibility.
Media playback controls.
Volume control for your TV.
Specifications
Brand: Sony
Connectivity: Wireless
Special Feature: Dedicated app buttons
Dimensions: 8.4 x 3.4 x 1.7 inches
Weight: 8.8 ounces
Battery: 2x AA batteries
Colour: White
Buying Guide
The PlayStation 5 Media Remote is a good buy depending on how well you use your PS5 console and what you do on it. If you play movies or stream online a lot, you should get this remote so that you wouldn't have to turn the DualSense controller on every time. But there it isn't really necessary if all you do is play games on your console.
You don't have the option of swapping between devices on the PS5 media remote so if you want to swap to your Blu-ray player, Xbox or any other device, you have to make use of your TV remote. Also, you can only power on/off and control your TV's volume with this remote. No changing of channels or going through the menu.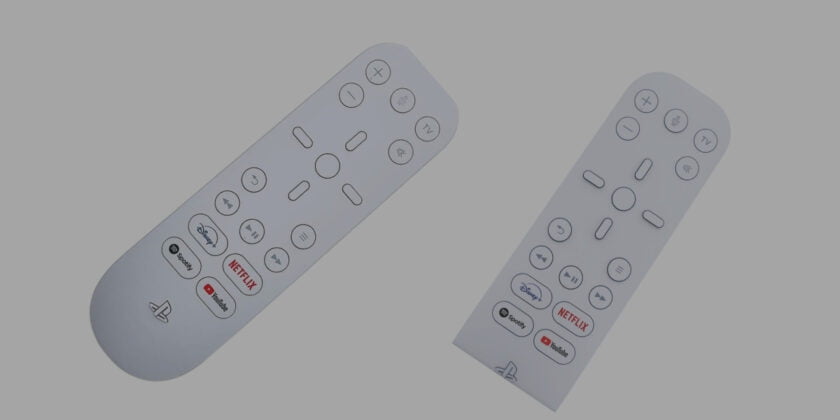 How much is the PlayStation 5 Media Remote?
The PlayStation 5Media Remote is one of the PS5 accessories that you should have if you use the PS5 console as your major streaming device. It is sold for $29.99.
Is the PlayStation 5 Media Remote worth buying?
Yes, it is worth buying. Its simple design allows you to easily navigate your console without having to reach out for your DualSense controller.
Conclusion
The PlayStation 5 media remote is a thoughtful accessory and a must-have to persons who intend to use their PS5 console as their main online content streamer. It gives you the ease of controlling your media playback with one hand and not having to worry about using a gamepad which can be annoying. Are you tired of depending on your gamepad to stream your content? Do you need to be able to control your Console with ease? The PS 5 media remote is made just for you.
FAQ – PlayStation 5 Media Remote Review
Q: How does the PlayStation 5 Media Remote work?
A: This remote lets you control the functions of your PS5 console with a simple touch. Just pair the remote with your PS5 console and start streaming your favourite shows and movies right away.
Q: Is the PlayStation 5 Media Remote compatible with my PS5 console?
A: Yes! All models of PS5 consoles support the new remote.
Q: What kind of battery life does the PlayStation 5 Media remote offer?
A: The PS5 Media Remote uses 2x AA batteries.
Q: Does the remote come in different colours?
A: No, the media remote comes only in white colour.
Q: Can I change the button layout?
A: Unfortunately no, but we hope they add an update soon.
Q: Where can I purchase the PlayStation 5 Media Remote?
A: Amazon US | Amazon UK | Best Buy | eBay
Q: When I press the buttons on the remote, nothing happens. What could be the problem?
A: Check whether the remote is paired properly with your PS5 console.
Product Image Gallery – PlayStation 5 Media Remote Review