It Takes Two Game is an online action-adventure game released for Windows, PS4, PS5, Xbox One and Xbox Series X/S in March 2021. The game does not have a single-player option, as it is only playable in either online or local split-screen co-op between two players.
It takes two games is one of the most unique games that was released this year, although some gamers may have regarded the storyline of the game as irritating and uninteresting. All because the game plot focuses on a couple who have fallen out of love with each other and are planning on getting a divorce.
The main aim of the game is for both of them to ultimately work together to renew their lost relationship after being turned into mini-dolls accidentally by their daughter.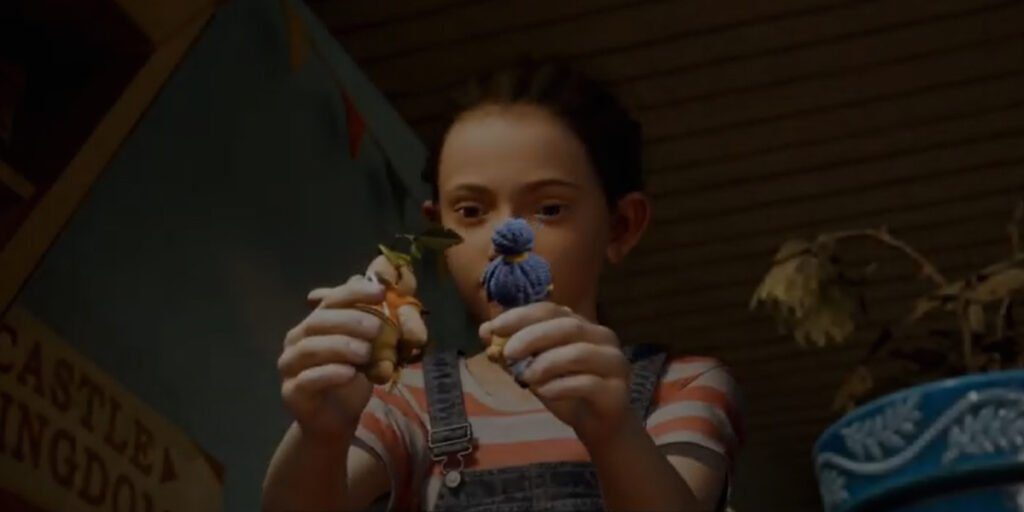 It Takes Two Game Story and Characters
It Takes Two Game storyline begins with an unhappy married couple, Cody and May, having a disagreement; Cody complains about May's working hours, and she argues about him not appreciating her job.
Unable to settle their differences, they both decided on getting a divorce, and they both went inside to inform their daughter Rose about their decision to file for a divorce, and as expected from any child, Rose didn't take the news well. Rose takes her hand-made dolls, which strikingly look like both her parents, into the family shed, and by play-acting with her dolls, she tries to repair her parent's broken relationship.
Unknowingly to little Rose, her parent's subconsciousness was transferred into the bodies of her hand-made dolls as a result of a tear that occurred while she was play-acting with the dolls. In the plot, Dr Hakim, a relationship therapist, is discovered to have assumed the anthropomorphic form of his book on relationships.
In the game, Dr Hakim informs the couple he has been tasked with the responsibility of helping them to rekindle their damaged relationship, but they simply ignore him and try to reach out to their daughter for help to reverse back to their normal human bodies.
Following several failed attempts to reach Rose, the couple had no choice but to follow Dr Hakim's instructions, Series of obstacles and tests are set before them both to encourage collaboration and teamwork in completing the game.
During the quest, the couple encounters a magical anthropomorphic version of their old possessions, who condemns the couple's ill-treatment and negligence of their daughter and possessions.
Both trapped together in a fantastical world where hidden in every corner are the unpredictable, they had no choice but to work together to complete each task, mastering unique and linked abilities for every level of the game, Kicking gangster squirrels' furry tails, piloting underpants, Disk Jockey in a buzzing club, helping each other through series of unforeseen obstacles and so on.
Finally, Cody and May completed Dr Hakim's last instruction to re-create a song May loved to sing when they were still happy in their marriage. And as May was singing, the couple's relationship is rekindled, and as they kiss, the spell is reversed, and they are re-awaken into their real bodies. They found their daughter, who already ran away, and brought her back home after reassuring her she was not the reason for their failed relationship.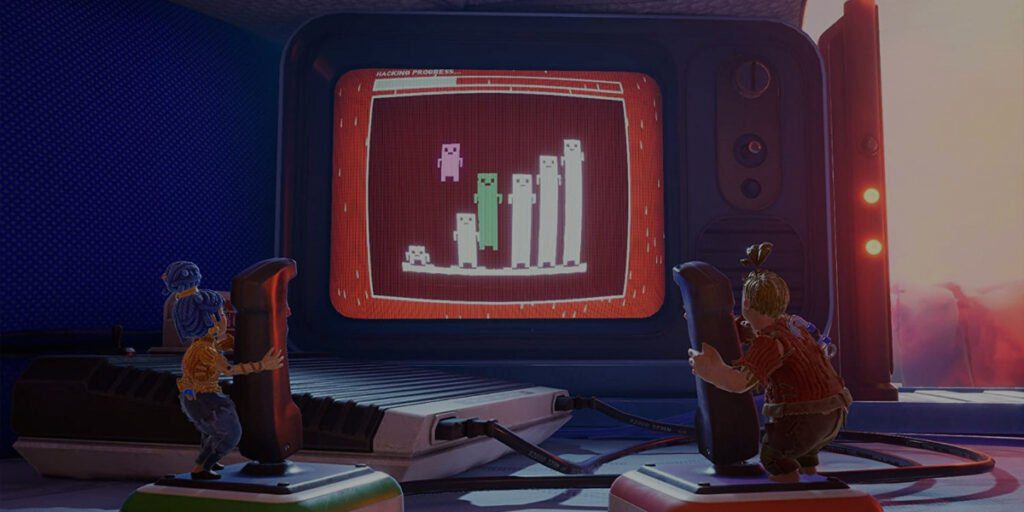 Graphics
In every video game, the quality of the graphics goes a long way to determine what will interest and fascinate potential players of the game. It Takes Two Game is available for play on Windows, PS4, PS5, Xbox One and Xbox Series X/S. Depending on the hardware to be used, the recommended requirement varies.
But to run It Takes Two system requirements at recommended settings, you need a Core i5-3570K 3.4GHz or Ryzen R3 1300X processor paired with a GeForce GTX 980 4GB. You can expect to get around 60FPS at 1080p screen resolution on high graphics settings with this hardware.
To run It Takes Two with a Core i3-2100T 2.5GHz or FX-6100 processor, you need a Radeon R7 260X graphics card to play on low settings to reach the minimum specs, achieving 30FPS on 1080p monitor resolution. System memory for min is 8 GB. Make sure your GPU can run DirectX 11.00, or It Takes Two games that won't run.
In summary, below are the system minimum and recommended requirements for It Takes Two Game to run on PC: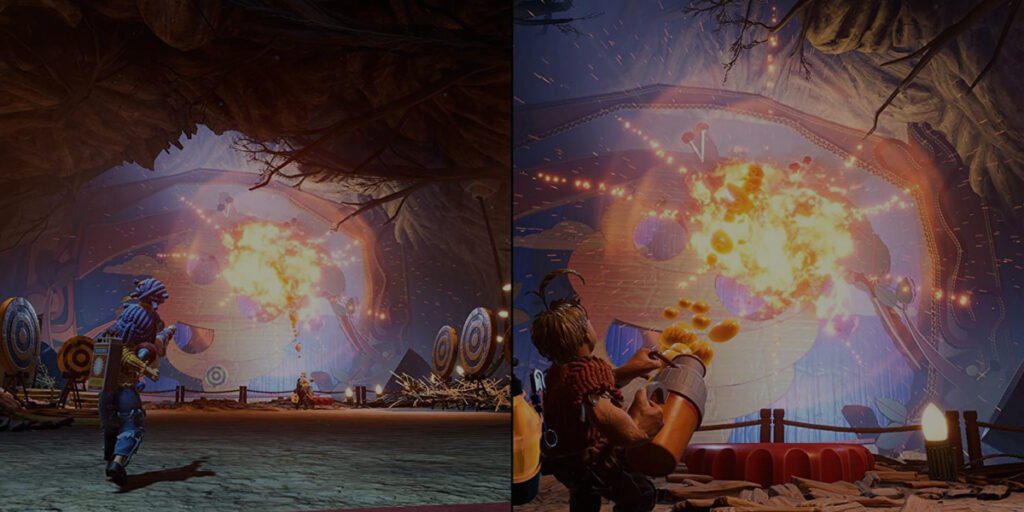 | | | |
| --- | --- | --- |
| | Minimum Requirements | Recommended Requirements |
| Processor and Operating system | 64-bit | 64-bit |
| OS | Windows 8.1 64-bit or Windows 10 64-bit | Windows 8.1 64-bit or Windows 10 64-bit |
| Processor (AMD) | AMD FX 6100 | AMD Ryzen 3 1300X |
| Processor (Intel) | Intel Core i3-2100T | Intel Core i5 3570K |
| Memory | 8GB | 16GB |
| Graphics Card (AMD) | AMD R7 260X | AMD R9 290X |
| Graphics Card (Nvidia) | Nvidia GTX 660 | Nvidia GTX 980 |
| DirectX | 11 Compatible video cards or equivalent | 11 Compatible video cards or equivalent |
| Online Connection Requirements | 256KBPS or faster Internet connection | 256KBPS or faster Internet connection |
| Hard Drive Space | 50GB | 50GB |
Sound
The game sound has a perfect blend, with every level having its own unique sound. Because it is an online Co-op game, you can experience slight sound glitches while playing if you are using a weak internet connection or a wrong setting in your audio output settings.
Playability
It Takes Two game is uniquely designed for split-screen cooperative multiplayer; you can only play the game with another player either through local or online play, meaning you can team up with a player who is either in the same location as you or in an entirely different and distant location.
However, note that It Takes Two is not free to play the game. To be able to play the game with a partner, one of you must fully own the game, and then the other will be able to play the game for free by downloading the Friend's Pass, and this will allow the player to play with the owner throughout the whole game.
The game features a large number of game mechanics, and these gameplay mechanics are connected to the story and the theme of the level.
For instance, in one level, Cody gains the ability to modify time, whereas May can speedily teleport to replicate herself. The players have to cooperate with each other and utilize these newfound abilities in order to progress. The game also features a large number of minigames.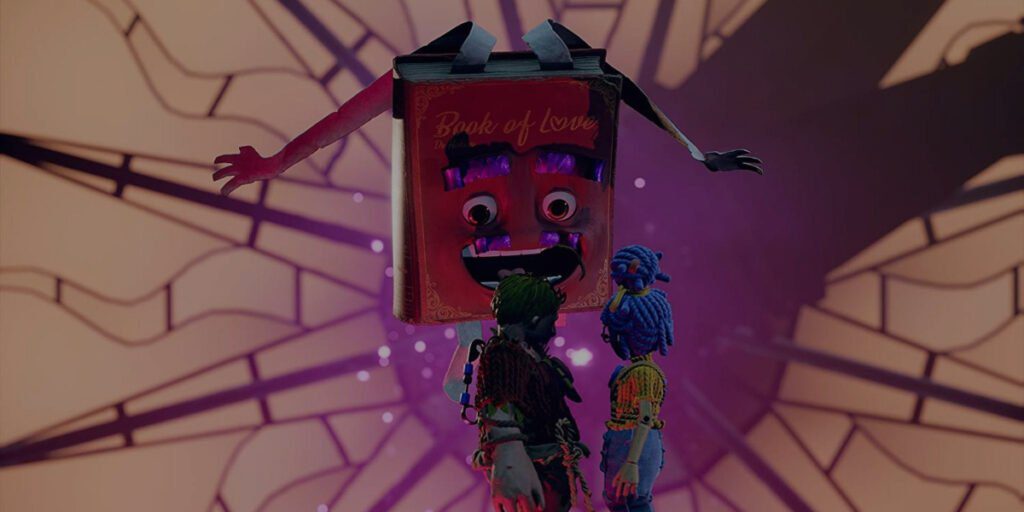 Pros
Engaging and constantly changing gameplay
An interesting narrative that pushes the boundaries of interactive storytelling
Incredible mechanics, variety, and game puzzles
It encourages/friendship, with two players working together to achieve a unified goal.
Cons
The game is not free. At least one of the players will have to pay to play the game.
Purely a co-op game to be played with a gaming partner
It Takes Two Similar Games
There are several other Co-op games that I believe might interest you, and you can go check them out; Unravel 2, Overcooked 2, Lovers in a Dangerous Spacetime, Trine 4: The Nightmare Prince, Away Out, We are Here, Portals 2
Is It Takes Two Game Worth Buying?
It comes down to individual choice; It takes two-game is an interesting and captivating adventure that helps to build a bond between the two players. if you enjoy co-op games and the gameplay interests you, then It is worth buying to try with your friend or gaming partner.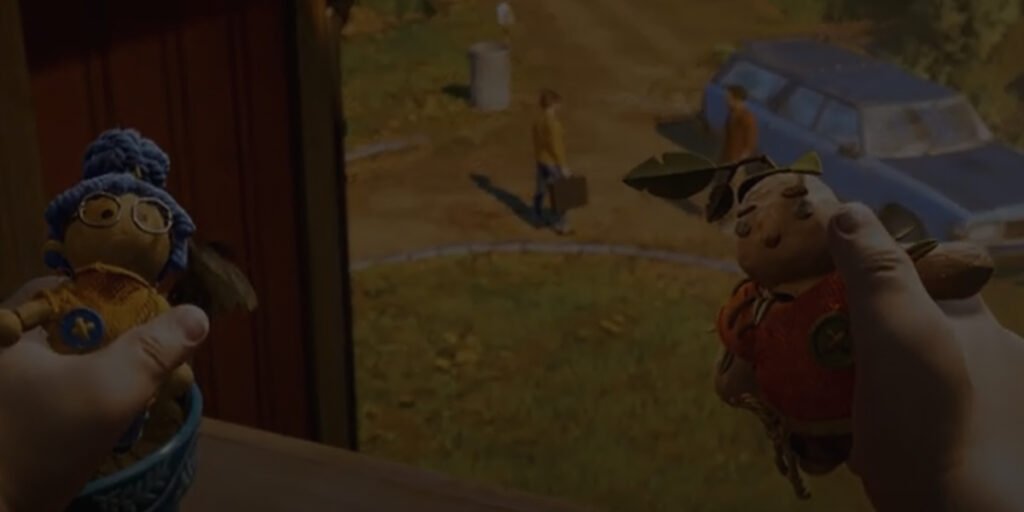 Conclusion
It's simply a tale that arguably changes from frustrating to cute and optimistic, which is probably what we all need right now with the world still on fire.
Embark on the craziest journey of your life in It Takes Two. Invite a friend to join for free with Friend's Pass and work together across a huge variety of disruptive gameplay challenges
Game Photo Gallery – It Takes Two Game Review