REVIEW OVERVIEW
Design -

79%

Performance -

90%

Features -

86%
Buying your game console isn't an easy choice to make; it's a purchase you should make when you are sure of what you want and you have examined your choices very well. Do you need to know how much money you actually spend on video games?
Do you play online multiplayer games regularly? Is your PC powerful enough to handle all these games smoothly without lagging?
The Xbox One X Game Console is a product of Microsoft, which is an improvement from the standard version and gives you a better gaming experience with 4K and HDR support.
It has the power to run games at 60 frames per second in 1080p resolution as well as upscaling them to 4k for those who own an Ultra HD TV set. This review will help you decide if this new console from Microsoft is worth buying or not.
Pros
It is compatible with Dolby Atmos.
It comes in a compact size.
It has an in-built 4K Blu-ray player.
4K games look wonderful.
It makes old games look better by enhancing them.
Cons
It is a little expensive.
The design is unappealing.
It has just 1TB HDD.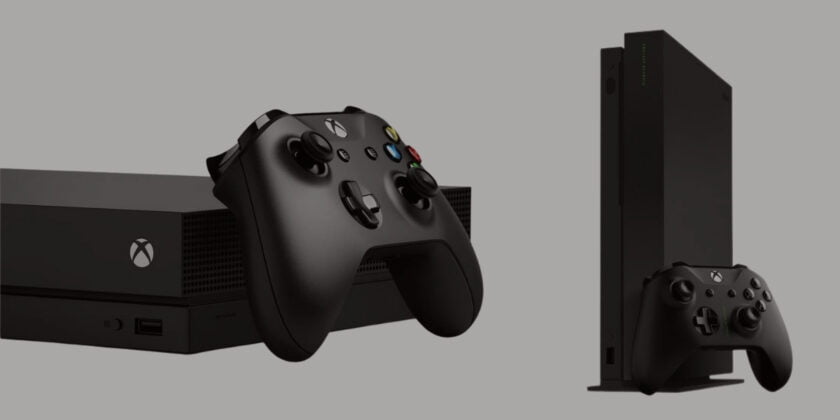 Design
The Xbox One X is a powerful console that has a premium design that would remind you of the Xbox S console if you have seen one before. It has a rectangular box shape as large as a Blu-ray player coated in matte space grey.
The only difference you will notice between the Xbox One X and the Xbox One S console is the colour and the position of the disc tray, which is sitting lower in front. The disc tray does not only play Xbox One games but also plays 4K Blu-ray too.
It has the same dimpling pattern as seen in the Xbox One S but is slightly smaller. It comes with a reasonable number of port interfaces with an HDMI port (in and out), 2x USB port, IR out, optical audio port, power connector and an Ethernet port. It also includes an HDMI cable, controller with batteries (pair), AC power cable, and user guide.
This console has a gamepad that is the same as that of the Xbox One S and supports the use of a keypad and mouse for some games if you feel the controller is not as precise as you would want it to be.
Performance
The Xbox One X game console is packed with six teraflops of computing power, Ultra HD 4K Blu-ray player, Dolby Atmos and high dynamic range (HDR) support. It is a powerful game console with excellent specifications which exceed that of the PS4 Pro on a whole different level. The Xbox One X also comes with an 8-core CPU at 2.3GHz, a fast GPU that runs at a speed of 1172MHz with 12GB of GDDR5 RAM.
Its high level of performance makes it possible to play some games in 4K resolution at 60fps sometimes (the frame rate is not as constant as that of the high-end gaming PC), and it has the capability of playing HDR games and supports video streaming through Dolby Vision. It comes with 1TB of storage that gets filled up quickly because most games now require 4K texture packs.
Whether you're playing HDR-enhanced games with the Xbox One X on a 4K or 1080p TV, the display is outstanding, with sharp images and effects looking more realistic. This game console has a gaming output of 60 frames per second which sometimes drops to a lesser number while gaming.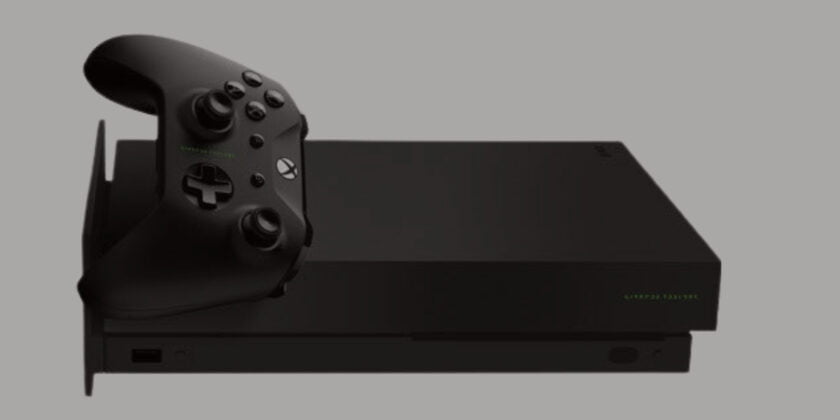 Features
It has a solid build.
It ships with an 8-core processor.
It has a 4K Blu-Ray drive.
Its resolution is up to 4K.
Up to 60fps refresh rate.
1TB HDD storage, 12GB RAM.
Memory can be expanded with the use of the Seagate Game Drive.
It is the only console on which you can play Halo, Forza, and Gears of War.
It has a nice gamepad.
Specifications
Brand: Microsoft
CPU: 8-core 2.3GHz
GPU: 6 teraflops 1172MHz
Product Dimensions: 18.5 x 12.13 x 5 inches
Weight: 10.4 pounds
RAM: 12GB GDDR5
Storage: 1TB HDD
Refresh rate: 60 fps
Resolution: Up to 4K
Optical: HD Blu-Ray disk drive.
Buying guide for the Xbox One X Game Console
Xbox One X is an excellent device with better technical functionalities and higher performance. It can handle 4K HDR gameplay and comes equipped with an Ultra HD Blu-ray player.
But, as much as we like this game console, the 1TB storage hard drive might be an issue as the game requires large file sizes, which means you will need more space in no time at all. Aside from that, the Xbox One X offers the best gaming experience you can get from a gaming console right now.
Although the Xbox One X beats the PlayStation 4 in a lot of ways, the PS4 is also a good choice with its own set of advantages over the Xbox One X. It is $100 cheaper and also a very good alternative.
How much is the Xbox One X Game Console?
The Xbox One X game console is sold at US$499.99, and it includes a gamepad, HDMI cable, USB cord, and AC adapter.
Available series
The Xbox game console has been a product of Microsoft since 2001, and the Xbox One X game console is the latest and the best one yet. Below is a list of all the Xbox game consoles;
Xbox (2001)
Xbox 360 (2005)
Xbox One (2013)
Xbox One S (2016)
Xbox One X (2017)
Xbox series S (2020)
Xbox series X (2020)
Is the Xbox One X Game Console worth buying?
The Xbox One X game console is the best console in the market right now. The price tag is not cheap, but if you are willing to spend money on something great, then go ahead and buy it. If you want to save your cash, there are other consoles out there, such as PlayStation 4 Pro and Nintendo Switch.
Conclusion
The Xbox One X is a premium game console with a powerful performance and great audio-visual experience, especially when playing games that are already programmed into it.
If you have been thinking about getting yourself an Xbox One X game console, I would recommend you do so. You won't regret spending the extra bucks on this amazing piece of technology.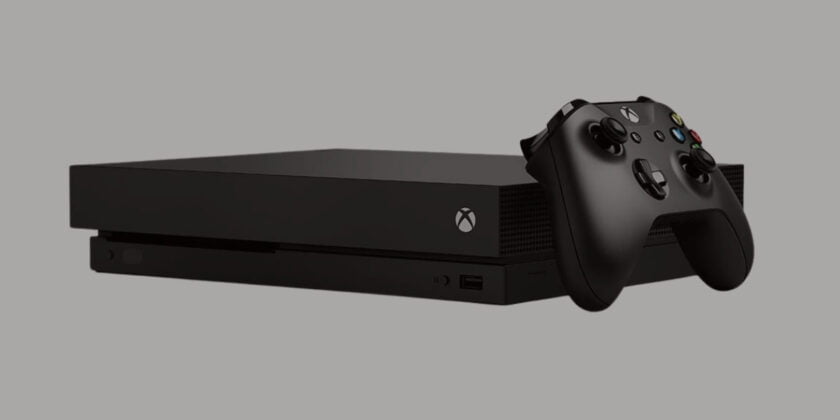 FAQ – Xbox One X Game Console Review
Q: What does "8 core" mean?
A: An eight-core CPU refers to the number of cores used in the system. Each core performs different tasks simultaneously. A multi-threaded process allows each thread to run independently while sharing resources among threads. This helps improve overall processing speed.
Q: How many times faster than the previous generation?
A: According to reports, the new Xbox One X runs four times faster than the original Xbox One. However, some people say that they don't notice any difference between these two systems.
Q: Is the Xbox One X backwards compatible?
A: Yes, the Xbox One X supports backwards compatibility. All the older titles, including those released before 2013, can still be played using the same disc or downloaded content.
Q: Does the Xbox One X support external GPU?
A: No, the Xbox One X doesn't support external graphics cards.
Q: Can I play my old Xbox games on the Xbox One X?
A: Yes, most of them work fine without any issues. Some may require minor tweaks, though.
Q: Will the Xbox One X allow me to stream live TV shows?
A: No. There isn't anything called streaming media services available on the Xbox One X.
Q: Are there any differences between the Xbox One X and the standard edition?
A: Yes, there are several differences.
Product Images – Xbox One X Game Console Review